Sakhiyaan lyrics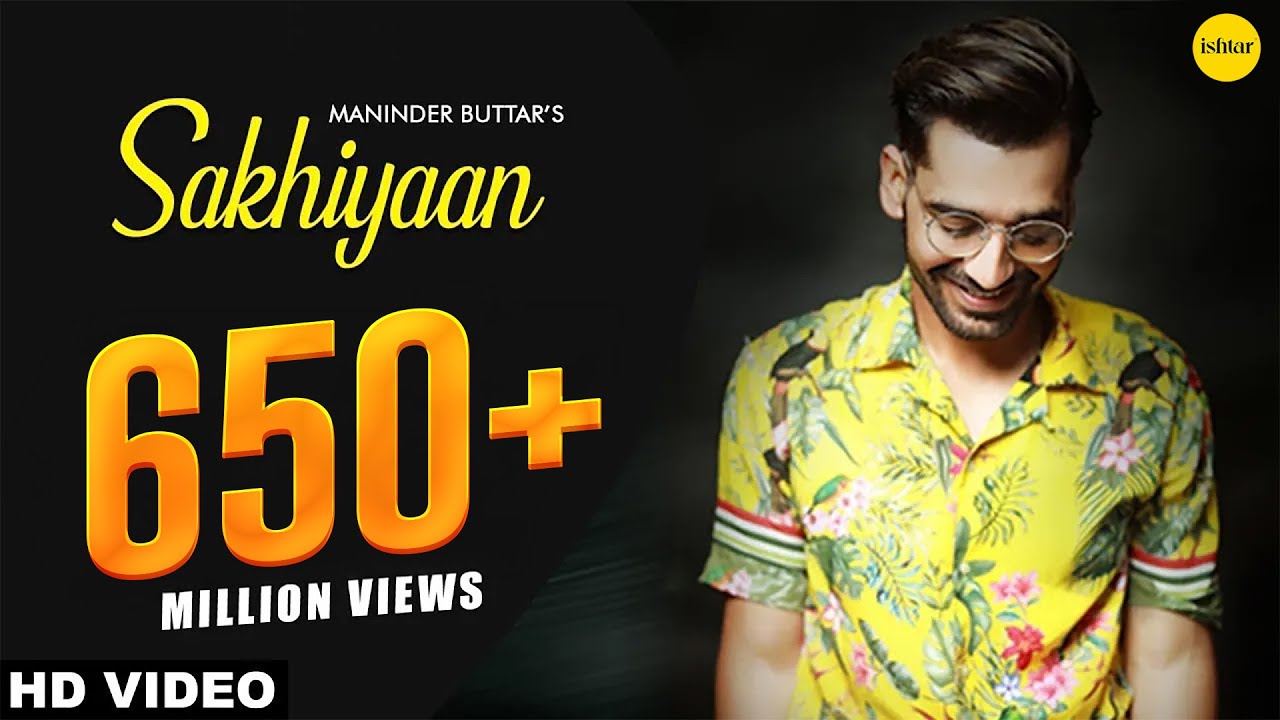 Maninder Buttar Sakhiyaan Lyrics: The Punjabi song is sung by Maninder Buttar which has lyrics written by Babbu and music directed by MixSingh. The music video of "Sakhiyaan" starring Neha Malik in a female lead is directed by Robby Singh which has been released under the label of White Hill Music.
"Sakhiyaan lyrics" Song Info
Detailed information regarind song Sakhiyaan lyrics.
| Caption | Detail |
| --- | --- |
| Song | Sakhiyaan |
| Singer / Composer | Maninder Buttar . |
| Lyrics | Babbu |
| Music | MixSingh |
| Female Lead | Neha Malik |
| Asst. Directors | Akshay Sood & Sunny Thind |
| HOD Production | Vikram Kohli |
| Production | Tarun Sharma Codin/ Akshay Kapoor (Dubai) |
Song Lyrics
O.. aa…
Sakhiyaan ne mainu mehne maar diyan
Uddiyan ne channa gallan pyar diyan
Shaam nu tu kithe kihde naal hona aa
Vekhiyan ve photoan main car diyan
Mainu dar jeha lagda ae
Dil tutt na jaye vichara
Tere yaar bathere ne
Mera tu hi ae bas yaara
Tere yaar bathere ne
Mera tu hi ae bas yaara
Na na…
Jadon kalli behni aa
Khayal ae sataunde ne
Baahar jaake sunda ae
Phone kihde aunde ne (x2)
Kari na please aisi gall kisey naal
Aaj kise naal ne jo kal kise naal
Tere naal hona ae guzaara jatti da
Mera nahio hor koyi hal kise naal
Tu jihde ton roke
Main kamm na karaan dobara
Tere yaar bathere ne
Mera tu hi ae bas yaara
Tere yaar bathere ne
Mera tu hi ae bas yaara
Eh na sochi tainu mutiyara ton ni rokdi
Theek ae na bas tere yaara ton ni rokdi (x2)
Kade mainu film'aan dikha deya kar
Kade kade mainu vi ghuma leya kar
Saare saal vichon je main russan ek vaar
Enna'k taa ban'da manaa leya kae
Ikk passe tu Babbu
Ikk passe ae jag saara
Tere yaar bathere ne
Mera tu hi ae bas yaara (x4)
Na na…
Song Video
Song : Sakhiyaan Singer / Composer : Maninder Buttar . Lyrics : Babbu Music : MixSingh Female Lead : Neha Malik Asst. Directors : Akshay Sood & Sunny Thind HOD Production : Vikram Kohli Production : Tarun Sharma Codin/ Akshay Kapoor (Dubai)