Last Update - 14 Jul 2020
Mumbai dilli di kudiyaan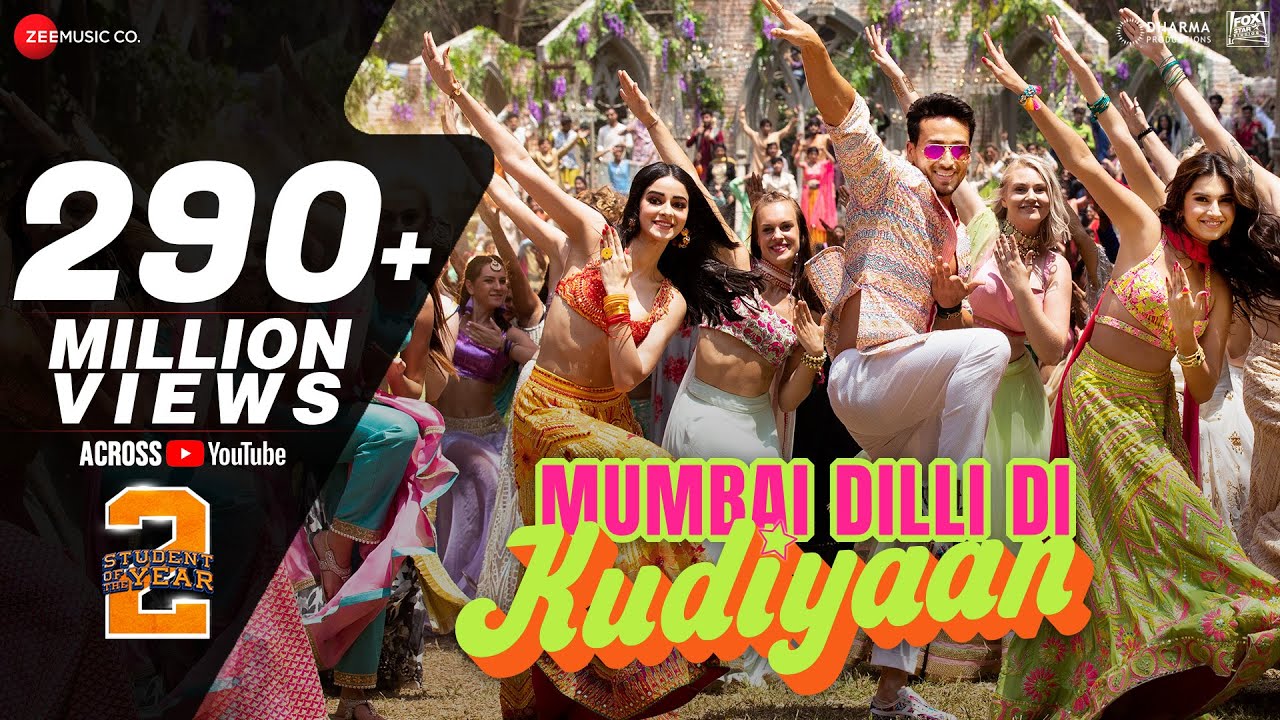 Mumbai Dilli Di Kudiyaan Lyrics from Student Of The Year 2: The song is sung by Dev Negi, Payal Dev, and Vishal Dadlani, composed by Vishal-Shekhar and it features Tiger Shroff, Tara Sutaria, and Ananya Panday. The song "Mumbai Delhi di kudiya Lyrics / Mumbai Dilli di kudiya Lyrics" are written by Vayu.
"Mumbai dilli di kudiyaan" Song Info
Detailed information regarind song Mumbai dilli di kudiyaan.
Song Lyrics
Girls girls girls
You know that I wanna party all night
You know that I wanna party till the sun comes up
You know that I want girls girls girls
You know that I wanna party all night
You know that I wanna party till the sun comes up
Har ore mash'hoor kare duniya ka tour
Teri story'aan (story'aan)
Akk jaayein sab choor
Teri masti khatam nahi hondi aan (hondi aa)
Maine suna hai Mumbai Dilli diyan kudiyaan
Raat bhar nahi sondiaan
Maine suna hai Mumbai Dilli diyan kudiyaan
Raat bhar nahi sondiaan
Girls girls girls
You know that I wanna party all night
You know that I wanna party till the sun comes up
You know that I want girls girls girls
You know that I wanna party all night
You know that I wanna party till the sun comes up
Dil mein bhara hai aise disco disco disco disco
Paani pyaar ho jaise fish ko
Jab se dekha hai maine tujhko
Tab se lagta mujhko poori karne aayi hai wish ko
Wish tere saste ye rakh tere baste mein
Aaya kahaan se nikal apne raste pe
Tujh jaise fukron ki mere piche toliyan
Raat bhar nahi sondi aan
Nahi sabke hi bass ki ye
Kaliyan alag mere zone diyan (zone diyan)
Na na main rukdi na mukdi hai
Battery vi mere phone diyan (phone diyan)
Haa haan...
Maine suna hai Mumbai Delhi diyan kudiyaan
Raat bhar nahi sondiyaan
Maine suna hai Mumbai Delhi diyan kudiya
Raat bhar nahi sondiyaan
Girls girls girls
Raat bhar nahi sondi aan
Girls girls girls
Raat bhar nahi sondi aan
Song Video
Music Composer : Vishal , Shekhar Lyrics : Vayu Singers : Dev Negi , Payal Dev , Vishal Dadlani